PLATINUM ATHLETICS
* GYMNASTICS BIRTHDAY PARTIES*
2979 BURNS AVE, WANTAGH NY 11793
516-781-FLIP (3547)
P_ATHLETICS@OPTONLINE.NET
Fall Registration Now Available!!
Click our links for our Fall schedule!
WE HAVE EXPANDED!!
PROUD TO ANNOUNCE OUR NEWLY EXPANDED 10,000SQ.FT FACILITY & PARKING LOT!!
FLIP IN TO THE NEW YEAR WITH OUR BIGGER AND BETTER PROGRAMS!
STAY, PLAY N TUMBLE (AGES 3-4) PROGRAM
WITH MISS MAGGIE!!!
*** OPEN GYM TUESDAY & THURSDAY 5 - 6PM***
$10 FOR ALL REGISTERED MEMBERS/ $15 FOR NON MEMBERS
*** FLEXIBILITY CLASS MONDAY & WEDNESDAY 5 - 6PM --
CONDITIONING CLASS SATURDAY 10-11AM***
$ 7 FOR ALL REGISTERED OR NON MEMBERS
HOME OF PLATINUM ATHLETICS CHEER!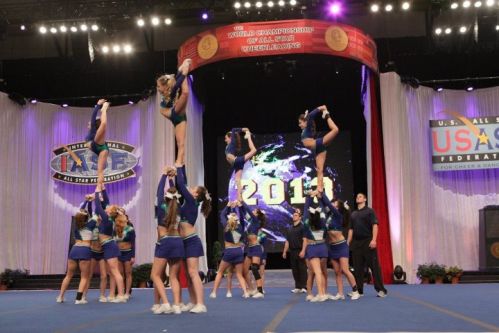 BE A PART OF OUR COMPETITIVE FULL YEAR OR HALF YEAR PROGRAM!
AGES 4 & UP!
ALL FORMS IN OUR MEMBER LOG-IN AREA. EMAIL US FOR MORE INFORMATION!
COME CHECK OUT OUR GYM & REGISTER TODAY!!
*** Half

Year

2015

***
REGISTRATION & EVALUATION
DECEMBER 9th, 10th OR 11th 2014
AGES 11 & UNDER 7:00pm – 8:00pm
AGES 12 & 8:00pm-9:00pm
$30 Registration Fee due at evaluation

JUST U & ME, GYMNASTICS, CHEER CLASSES AVAILABLE!
"OUR GOAL IS TO EMPOWER KIDS, HELP THEM BELIEVE IN THEMSELVES, AND HAVE FUN!"
BELIEVE IN THE DREAM!
LIKE US ON FACEBOOK! "PLATINUM ATHLETICS"
FULLY AIR CONDITIONED FACILITY
COME CHECK OUT OUR BRAND NEW FACILITY.
Holiday Schedule & Closings
September 1st – Labor Day – Closed
September 2nd thru 5th– Open House & registration 10am-4pm
September 8th – Opening Day – All classes begin
November 27th thru 30th - Thanksgiving – Closed
December 24th thru January 4th – Holiday recess – Closed
February 14th thru 22nd – Winter recess – Closed
April 2nd thru 12th – Spring recess – Closed
May 25th – Memorial Day – Closed
** Does not apply to competitive Cheer **